"What do you think about the current standard of Japanese education?"
"We all know there are many interesting people in Shibuya."
These two thoughts don't normally go hand in hand...But what if they did?
Little by little around Japan a new style of education is emerging...
...a unique style with local roots which really enhances local lives.
Surely Shibuya, with all of her untapped potential,
would make a most suitable city, wouldn't you agree?
We did. And that's how the idea for "Shibuya University" was born.


Shibuya is a birthplace of new shops,
new culture and new business.
It is an energetic city where young people of all walks-of-life
gather to create and share new ideas.
Because of this very fact,
Shibuya is a treasure trove of interesting people,
a totally unique space.
Universities provide an alternative value system
for students, which does not revolve around "money".
At university, time passes more slowly,
and space is abundant.
A university environment nurtures education
and research, it encourages and protects the intellects
and curiosity of its students.
We love this about universities, and strive to provide this.


Sometimes at a University, sometimes at a department store,
sometimes at a temple...
Classrooms are constantly changing depending on the curriculum.
Our university co-operates with a variety of institutions all over Shibuya City.
Therefore, we have the largest campus in Japan!
shibuya town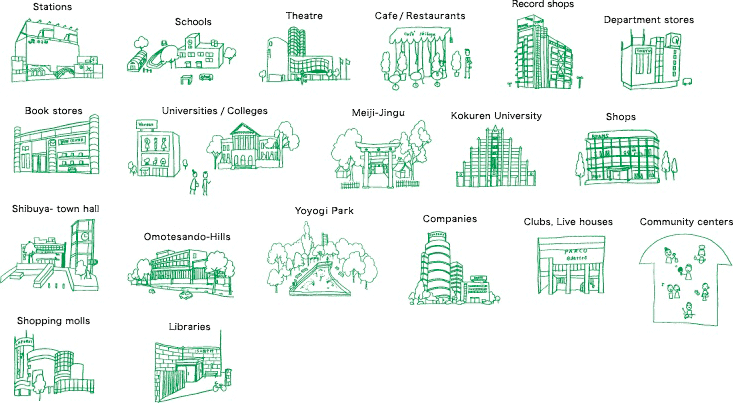 Teachers are teachers all their life.
Students are students all their life.
We believe education should not follows such rules.
We support an education system that allows movement
between these roles; teaching, studying, learning.
Please consider this; once you decide to teach,
you will have to study hard and be ready to learn
something new through the process of teaching.

Several times a year we advertise on our website for new " teachers "
(who live or work in Shibuya),
to suggest their unique lesson concepts for Shibuya University.
We'll continue to discover hidden talent and
life experiences tucked away in our city.
After the committee deliberates on your concept and
you are interviewed, you too can become a Shibuya University teacher!
Teacher<- ->Student
example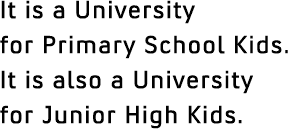 In compliance with the needs and wishes of Primary and
Junior High Schools in Shibuya ward,
Shibuya University will produce
the most extraordinary lessons ever.
Lessons are created with the collaboration of companies,
NPO's and NGO's.

To see, up close and personal,
adults working in their specific fields...
To become familiar
with the sounds and smells of factory production...
To make great efforts
through the activities of NPO's / NGO's...
We strive to set up various programs
which allow children to get in touch with "real-society",
"real- life", in a fresh and hands-on way!

We have been fortunate to have had many experts
from a variety of professions, lecture at our university.
They support and endorse our principles and
agree that the "Japanese future will be born in Shibuya".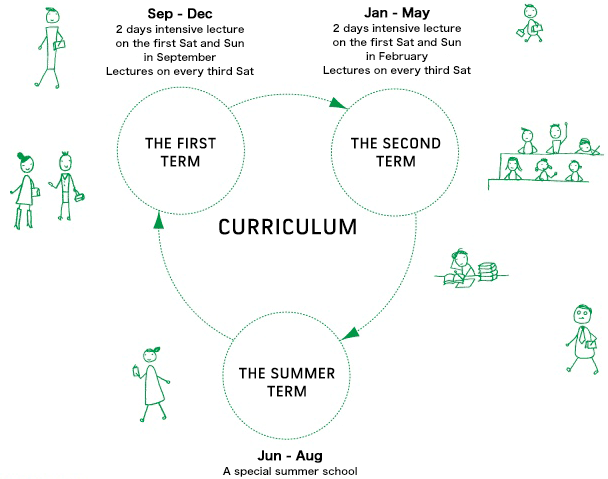 The unexpected community circle
can be born amongst students...
Many young people join our university and
will remain students for decades...
We really want to provide our students
with unlimited and broad "Life education",
free of the pressures of conventional education.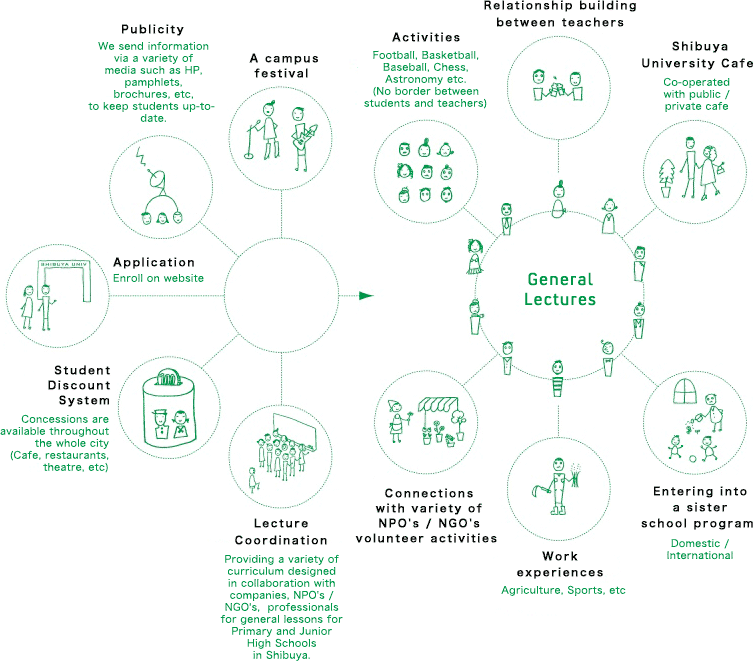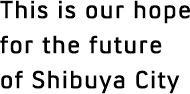 Our long-term goal is to concern ourselves
with the people of Shibuya and
make Shibuya the proto-type city
for all the cities in Japan.
You may say "You are a dreamer" and,
it cannot happen,
but Shibuya University represents the starting
point of our movement,
with the aim of creating a better society
for all of Japan.
It is a great honor to be involved
in such a positive and life-changing social movement.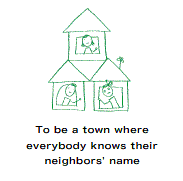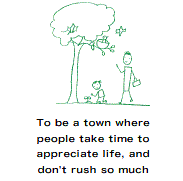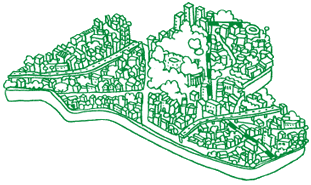 "Shibuya" and "University"
What happens when the two merge?
"We can do this..." "We can also do this..."
A lot of ideas bounced between us and the idea
broadened and has eventuated with relative ease.
September, 2006: Is not a completion date, but a birth date.
This day represents our starting point.
We look forward to welcoming you to Shibuya University
and need your participation in order to develop and progress.

You can't see it, but it is there.
Shibuya University, OPEN.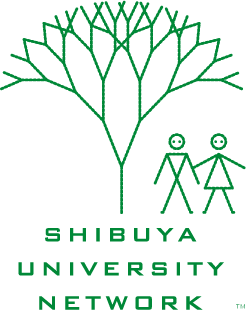 NPO Shibuya University Network
Shiobaragaien Bld.3F, 2-9-11, Jingumae, Shibuya-ku, Tokyo, 150-0001, Japan
info@shibuya-univ.net